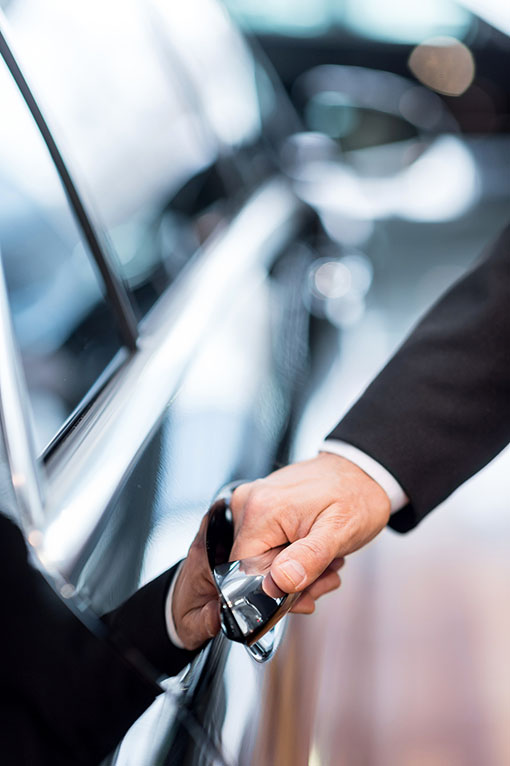 About us
Coexpress was founded 1985 in Madrid. We offer an exclusive service of car rental with driver directed to individuals and to companies who are looking for the best available travel service, whether for business or leisure.
We offer a customized service, allowing to have a chauffeur-driven car that covers a wide range of needs as transfers to airports and railway stations, hotels, or other origins and destinations, as well as business travels, city sightseeing tours, weddings and any kind of events.
Our key rule is the customer's satisfaction, thank to our high quality and comfort levels.
Our driver's training is one of our premises, achieving and exceeding the European Quality Standards.
We have a wide network of collaborating companies who are experts on chauffeur-driven car services throughout the entire Spanish territory. All of them stand out for their excellent behaviour with customers, they take good care of their vehicles and they do a great quality job.
In Coexpress we work for being the reference company in the car rental with driver sector. Our hallmarks are quality, service and safety.
As an individual customer we can advise you thanks to our city knowledges about shopping, gastronomy and the best leisure venues as well as in weddings and events organizations.
As a company, we can advise you on the most efficient organization of your company events and conventions; we will adapt fully to your demands.
You will have a custom-tailored service to your requirements thank to us, always run  by qualified professionals with experience in driving, tourism and business.
Our staff will offer you an excellent service, with particular attention to punctuality, safety, discretion and dedication to the customer, always with a smile and a good presence.